NV-16006 Novarossi Rear Bearing 14.5x26x6x5.7x4.7mm - 11 Ceramic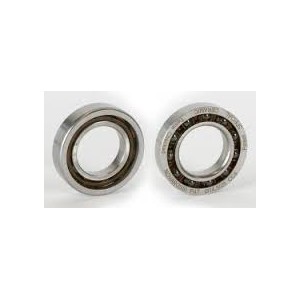 NV-16006 Novarossi Rear Bearing 14.5x26x6x5.7x4.7mm - 11 Ceramic
| | |
| --- | --- |
| NV-16006 | Novarossi Rear Bearing 14.5x26x6x5.7x4.7mm - 11 Ceramic Balls |
Special Novarossi Rear Ceramic bearing with narrow offset inner race as used on the Virtus, Keep, Mito (excluding MitoC) and RB DI series engines.
This bearing is a special twice checked ceramic bearing to offer the highest performance possible and engines using this bearing will benefit from improved performance. This is not compatible with engines that were not originally specced with this type of bearing.
Ceramic bearings are both lighter and longer lasting, increased RPM and life as well as improved fuel consumtion.