Walbro WT-771 Carburetor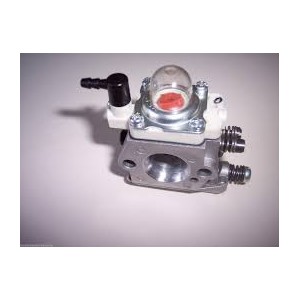 Walbro WT-771 high-performance carburetor. 2 jets (independent high and low), 15.88mm bore, 12.7mm venturi. This is the stock carburetor used in the CY "Sikk" Watercooled engine (DDM Part number bb205) and is also a popular carburetor for use on Zenoah watercooled engines.

For scooters: Fits Zenoah G230RC / G260RC / G231PUH / G260PUH / G260PU / G231PUM / G260PUM engines. Also fits Chung Yang CY23RC / CY26RC / CY27RC / CY29RC / GP290 engines.