RCMK K30s Top End Kit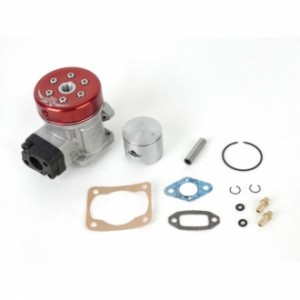 xmas sale on sale offer avaliable untill december 23 2013
RCMK K30 36 mm cyl kit.The powerhouse of the marine world


RCMK K30 36 mm cyl kit.The powerhouse of the marine world now
This kits comes with everything you see in the picture. This is a direct bolt on for 4 bolt Zenoah/CY crankcases. The piston skirt is .040 longer so you can install a 1 or 2mm stroker crank without free port on the intake. This is a totally new cylinder design achieving a claimed 6.5 hp and monster torque. Complete engines also available.

NOTE: RCMK or CY small end bearing (gudgeon pin) required for fitting to Zenoah!