RCMK CR300F Engine Complete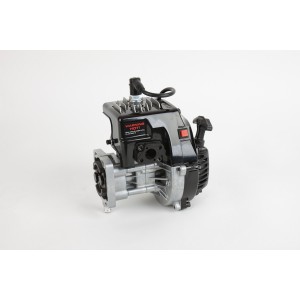 RCMK CR300F 4-bolt 36mm 29.5cc Engine
This engine is the same as the CR290F, just with a +1mm (29mm) crankshaft installed, instead of the standard 28mm crank.

New from RCMK, the CR300F Engine. Includes Walbro WT-1025 carburetor, as shown. Does not include air filter or exhaust.
36mm bore, 6-port, 29mm stroke. Standard design with finned flywheel for maximum cooling.